Certifications
Company certifications
MP3 Srl has received certifications that attest to the quality of our industrial processes and compliance with high market standards. In this light, we continually seek to improve, focusing on certification methods and processes that can represent a strong value for our own future and that of our customers.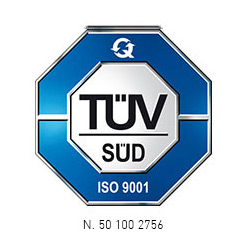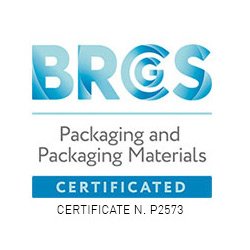 UNI EN ISO 9001:2015
The UNI EN ISO 9001:2015 standard defines the requirements for a quality management system in order to:
Conduct the corporate process with the pursuit of total quality
Achieve and increase customer satisfaction
Voluntary UNI EN ISO 9001:2015 certification documents the adoption of a management model that leads the organisation to continual improvement of performance through the pursuit of and implementation eight guiding principles:
customer-oriented philosophy
leadership
personnel involvement
process-based approach
systematic management approach
ongoing improvement
decision-making based on factual data
mutual-benefit relations with suppliers
MP3 Srl obtained certification in 2003 for "Design and manufacture of thermoplastic semi-finished products coextruded in sheets and reels".
HACCP

HACCP stands for Hazard Analysis and Critical Control Points.
It is a self-auditing system aimed at preventing the risk of chemical migration from packaging into food products  and at safeguarding the health of consumers. It is based on monitoring the various processing phases in which a biological, chemical or physical contamination hazard of a food product is suspected, or, in the case of our organisation, contamination of the thermoformed plastic film intended to come in contact with food.
Applying an HACCP system means monitoring the entire food production and distribution process, including packaging.
Applying an HACCP system allows improving food quality, in particular with regard to healthiness and safety, a concept that goes beyond mere customer satisfaction, but rather aims at protecting public health.
Adopting an HACCP system is a basic requirement for adoption of the BRC standard.
BRC: British Retail Consortium
the BRC programme arises from the need of the international large-scale retail trade to have assured health, safety and quality standards from suppliers of materials intended to come in contact with food. The British Retail Consortium (BRC) then involved the Institute of Packaging (IoP) in drawing up a new technical standard for packaging materials,
which led to the creation of the technical standard BRC: packaging materials for food products. It is aimed at assuring that all suppliers and manufacturers of food packaging materials adopt adequate control systems in their production process so that the materials used are safe and suitable for use in the food industry.
Adaptation to the BRC standard requires:
Adoption of an HACCP system
Implementation of a documented and effective Quality System
Auditing of the production environment, products, processes and personnel
The BRC standard consists of the following sections: 1)  Organisation 2) Hygiene and health self-auditing system 3) Corporate management system 4) Factory hygiene standards 5) Contamination control 6) Personnel hygiene
We have been AA grade certified since 2018.