VISTACRYL
Vistacryl Transparent PMMA sheets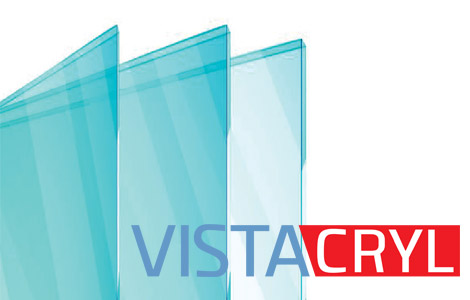 MP3 presents

The new range of TRANSPARENT EXTRUDED SHEETS in PMMA.

High aesthetics and optics quality thanks to an experience of more than 40 years in the extrusion sector.

Innovative and latest generation extrusion lines allow the production of aesthetically perfect sheets, in dimensions and squares thanks to innovative cutting systems during the extrusion process.

Great care in packaging for safe transport anywhere in the world and with any means.

Use of the best virgin raw materials.

Transparent and anonymous protective film on both sides ideal for any production cutting process.

Excellent processability with all cutting equipment used for the processing of PMMA sheets.


STANDARD PMMA
Excellent glass substitute with high optics properties, these sheets are ideal for example for protective screens anti COVID-19.


HIGH IMPACT PMMA
Much more flexible and impact resistant than standard acrylic sheets or glass sheets of the same thickness.
These sheets are suitable for signage, displays and protective screens anti COVID-19 with particular designs.

Thickness
The range in stock includes the main dimensions required by the market, thicknesses ranging from 3 mm to 6 mm.
Custom sizes available on request.
A perfect square
Perfect square of the sheets

Resistant packaging
A packaging studied in years of service to worldwide customers.

Protection film
Two transparent and anonymous protection films without writing designed to avoid any problem in sheet processing.