Mission – Vision
Mission - Vision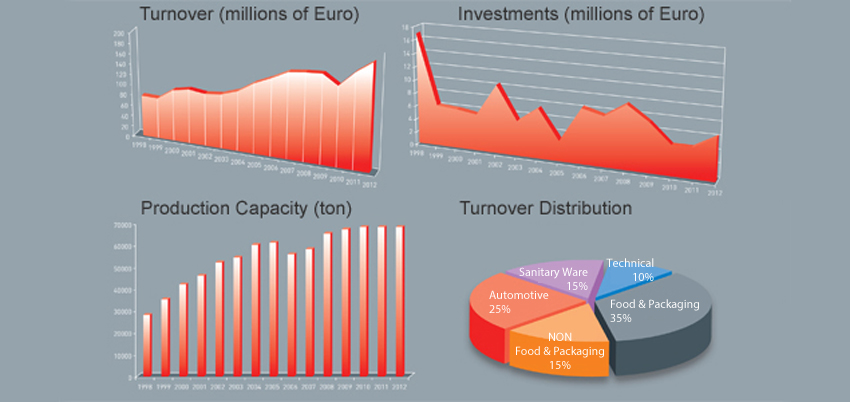 The decision to focalize our development towards strategic sectors of the international markets, such as automotive, industrial packaging, food packaging, has led MP3 to become one of Europe market leader.
With over Eur100 million invested since 1998, our strong propensity to invest has permitted us to continuously improve quality, increase our production capacity and diversify our offering to enter new markets with high-end products.
In the next three years MP3 will continue to consolidate its market share across Europe and Worldwide. Strong technological skills combined with inexhaustible focus for innovation allows us to satisfy most requirements of our market.