The world's leading trade show for HVAC and WATER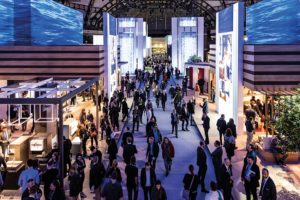 From 13 to 17 March 2023, at the Frankfurt Fair, ISH returns, the world's leading event dedicated to the responsible management of water and energy in buildings. The event sets trends for modern bathroom design, sustainable heating and air conditioning technology, and intelligent home systems. It is the perfect opportunity to present our range of products dedicated to these sectors.
MP3 will be present in Frankfurt in Hall 4.2 – Stand B05 with its sales team. On this occasion, we will be happy to show the result of over 40 years of experience in semi-finished plastic products and our most recent innovations.
Among these latest innovations, some are particularly interesting for the sanitary sector, such as:
TEXTURE PIETRA: THE NEW STONE FINISH
ETM: SUPER MATT MATERIAL
MP3's thermoplastic co-extruded sheets are designed to provide superior mechanical performances and a long life span for bathtubs, shower trays and spas, making it a quality alternative. Our ABS/PMMA, ABS and PS sheets feature easy shaping bottom layer, allowing for elaborated designs on vertical and horizontal thermoforming machines. With our rooted experience in the sanitary ware sector and the extensive production capacity, MP3 is structured to serve both high-volume sanitary producers and design producers alike.