Company
MP3 S.r.l. Leader in the thermoplastic sector
MP3, part of the ILPA Group, extrudes high quality plastic sheets and coils for thermoforming and is leader in the Italian thermoplastic sector .
In the 45,000 m2 plant located on an area of ​​ 80000 m2 , the company's production capacity currently exceeds 78,000 tons / year . Over 72% of production is exported. The large covered area dedicated to the storage of raw materials allows us to be extremely competitive in satisfying the most demanding logistic and production needs of our customers .
Strict quality controls are carried out at every stage of the process, from the entry of raw materials to delivery to customers. In many cases, materials for special applications are developed in collaboration with the customer to best meet the needs of the market .
We apply the principle of Lean manufacturing at every stage of our process and pursue manufacturing excellence by continuously improving our standards. In addition, we are fully dedicated to total safety on site and aim for "0" accidents at work by 2024 .
Compnay
ILPA Group
The ILPA Group leads the European scene of thermoformed plastic and bioplastic food packaging production as well as the semi-finished plastic products market for use in the agricultural-food segment and all other industrial sectors.
In addition to MP3, other two companies belong to the Group: ILIP S.r.l., among the main European players in the Foodservice Packaging, Fresh Produce Packaging and Fresh Food Packaging sectors and AMP Recycling S.r.l. , specialized in the recovery of post-consumer PET packaging and in the supply of guaranteed and certified flakes, granules and R-PET reels.
Today the ILPA Group serves over 4,000 B2B customers in more than 58 countries around the world.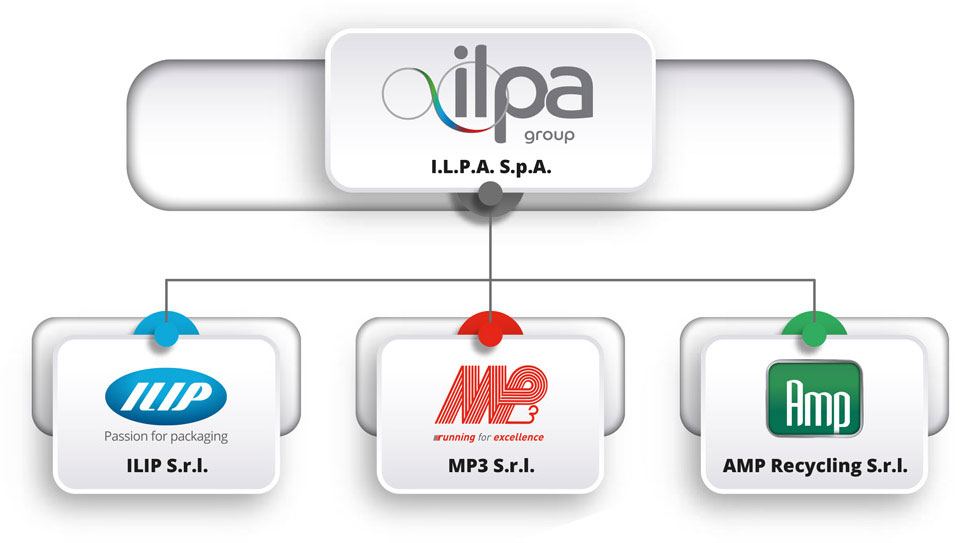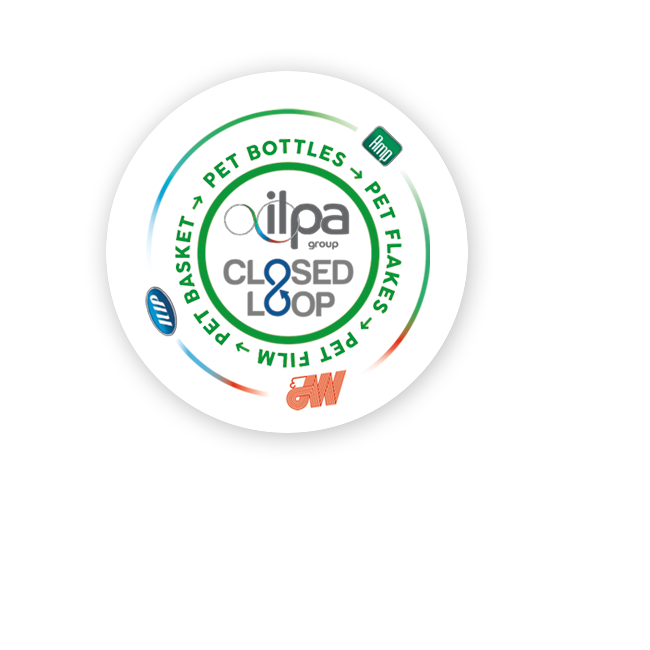 Enviroment
Environmental sustainability
Furthermore, responsibility and environmental awareness are at the heart of the policies and strategies of MP3 and ILPA Group. In 2012 ILPA acquired 100% control of AMP Recycling, a company with a long tradition in the processing of plastics. This allows the Group to integrate the thermoforming and extrusion activities with a considerable plastic material recycling plant dedicated to the recovery of PET from separated waste collection, guaranteeing a more circular economy.