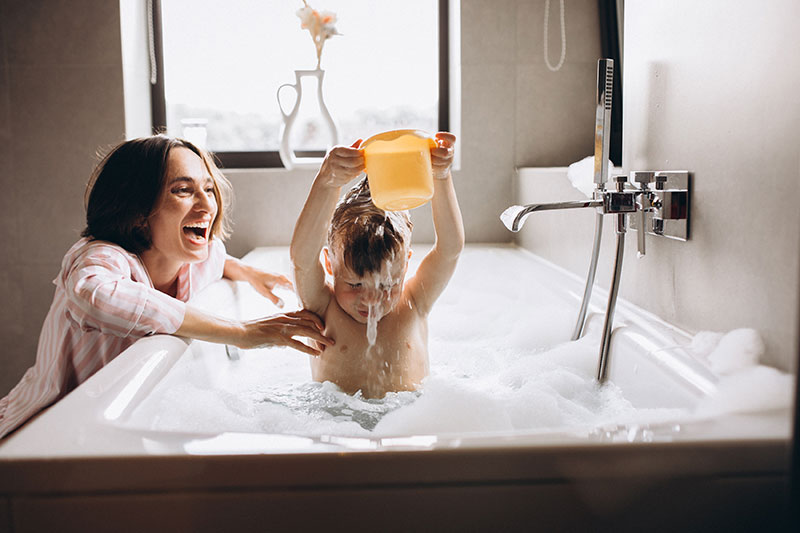 Our ABS/PMMA and HIPS sheets can boast ever-increasing sales success and high delivery volumes on all continents, thanks to a selection of five products specifically designed to meet the requirements of the sanitary sector.
MP3 product range consists of three glossy materials and two matt solutions, one featuring a stone surface effect. Our multilayer sheets guarantee chemical resistance, top UV protection and easy thermoforming, and selected products within the range comply with the EN13559 standard.
The high gloss (>85) and the premium surface of our sheets have settled the success of our high gloss lines, well appreciated for SPA's, bathtubs, shower trays and wall panels. The recently added matt lines allow MP3 to cover most of the needs of sanitary producers' designers.
The product lines
Our TX 700 and ETM lines meet the demanding requirements of the EN13559 standard for chemical resistance. TX 700 sheets feature a glossy surface with high-impact ABS. It is the most suitable for thermoforming indoor and outdoor spas, where prolonged contact with water is often necessary. Our ETM line offers a new matt finish, matching the needs of designer shower trays. Both products come with thermoformable protective PE film.
The PX 500 and MP STIR lines complete our high gloss offering with MP3 best-seller ABS/PMMA structure and a more price-oriented MP STIR (HIPS) for panels. We propose these materials in matching colors to allow our customers to mix and match them for their finished goods' optimum quality/price ratio.
Our latest development is our Pietra embossed ABS/PMMA sheets, a matt stone structure available in three earthy color tones. Specifically designed to target the shower tray market, the matt finish and warm-delicate surface offer a quality experience to the end user. Easily workable, it represents a whole new product in our range.
From 13th to 17th March 2023, our Sanitary Series will be displayed at the ISH tradeshow in Frankfurt, at Stand 4.2 B05. Our experienced sales team will gladly introduce you to MP3's premium heavy gauge thermoplastic sheets world.