The new embossing for the sanitary sector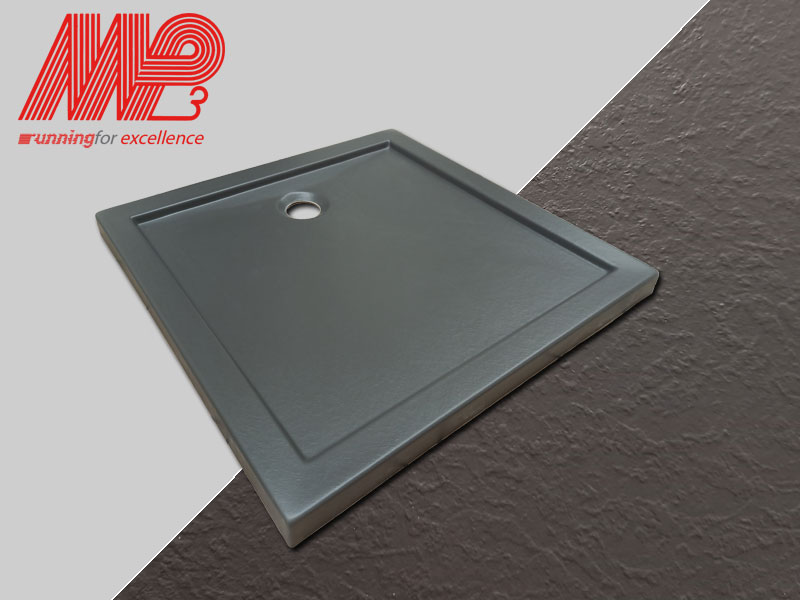 Our exclusive Pietra embossing has been designed to open new horizons for the sanitary sector. The texture is inspired by the mild veins of the Ligurian slate stones from Lavagna city, offering a sensory experience of unforgettable comfort to the finished product and making it perfect for any environment. In addition to constituting an aesthetic value, the texture makes the finished product safer for the user by creating a "natural" non-slip surface.
To ensure the best possible performance, we offer this finish on extruded sheets in a multilayer configuration, with a top layer of FM30 matt acrylic co-extruded on ABS base. The matt acrylic cap offers our industry-leading ageing performance and a soft, warm touch. Available in matching colours and wide dimensions, this product is adapted for outdoor or indoor installation.
Recommended uses
The elegance of these sheets makes them ideal for a wide range of applications, thanks to the matt effect, particularly requested by the market in recent years. The primary sector of use is, of course, sanitary ware (shower trays and panels), but the furniture and automotive sectors cannot be excluded.