MP3 certifies the suitability of its "best-seller" material in ABS/PMMA for mini pool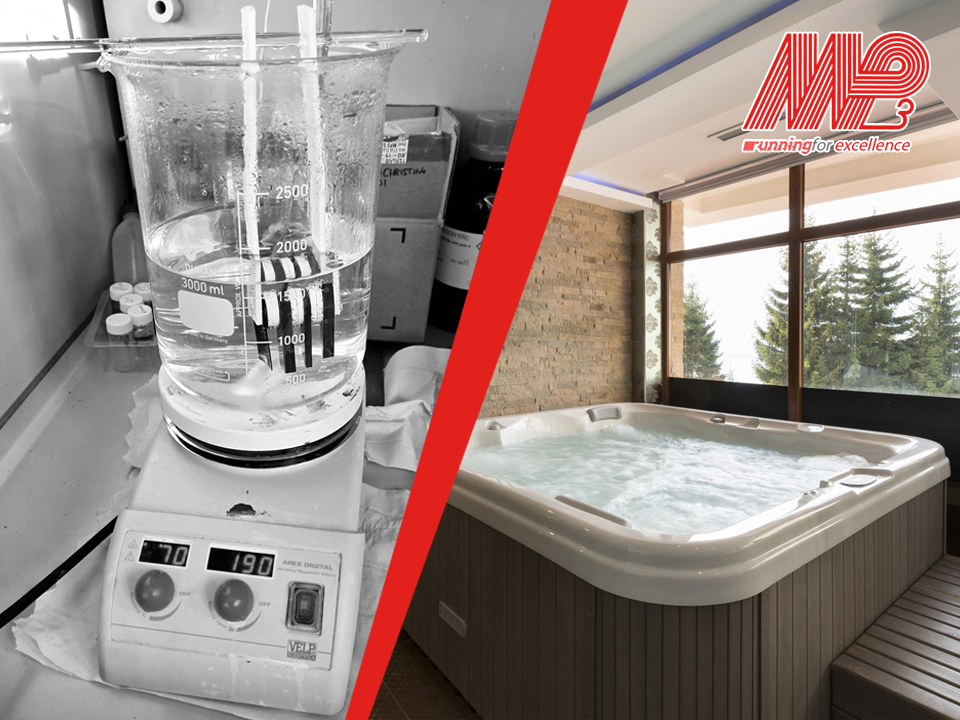 With a view to expanding the offer of products for the sanitary sector market, in the last month ad hoc tests were developed on our best-seller material, reformulated to be suitable for the ASTM D6284-17 standard. Our R&D department has studied a new formulation of ACRYLAC PX 500 material, aimed at overcoming the standard as regards resistance to chlorine.
Target of the test is to analyze the behavior and color variation of the material over time in the face of prolonged contact with chemical solutions intended for use in swimming pools.
The samples, of different thicknesses, were subjected to a temperature of 70°C / 158°F by immersion in a solution of water and chlorine for 21 days. The color readings took place every 7 days, using a spectrophotometer. The concentration of chlorine, required by the standard, is +10 times (50 ppm) higher compared to that expected in a mini pools.
The results were excellent, as shown in the table below, where the color change, even after 3 weeks, is considered acceptable in relation to the high concentration of chlorine. Our material is confirmed as the right choice for applications such as spas and swimming pools.
7 days

14 days

21 days

Sample lang

CIELAB

Color Space coordinates 

ΔE value (vs t0) 

ΔE value

(vs t0) l

ΔE value

(vs t0) 

MP3 Sample 1 

E*ab (SCI)

1,49

2,46

2,53

MP3 Sample 2 

E*ab (SCI)

0,92

2,78

3,35