Car roof boxes
In this industry, our sheets are used mainly for the production of components for car luggage transport.
Because of the great variety of colours, finishes and treatments our materials particularly sought after by the leading manufacturers in this industry.
Our partners rely on our research and development to identify ever better materials that make the product more durable over time.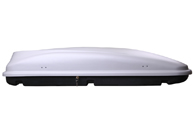 Suggested Products for this application